Mojang just released 1.4.1.0 update for Minecraft Pocket Edition. This latest version features some bug fixes and new texture and skin packs to all mcpe users. This latest addition will transform Minecraft into a world of medievalism and magic well-suited to the creation of colossal castles, splendid spires and dank dungeons, plus more..
What's New in version 1.4.1.0
(updated May 17, 2018)
Update 1.4:
- Aquatic features are beginning to swim into Minecraft!
- Catch all the new fish!
- Explore nine ocean biomes full of kelp, icebergs, blue ice, coral, sea grass and the illustrious sea pickle!
- Find underwater ravines and caves. Discover shipwrecks and ruins, treasure maps, treasure chests, buried treasure, or the Heart of the Sea!
Update 1.2.0.81:
- Cross-platform play for up to eight players across Windows 10 PCs, Android devices, iOS phones and tablets, Xbox One, and virtual reality platforms.
- Massive online multiplayer servers! We've added a server browser to the main menu so you can socialize, play, and collaborate with millions of other players.
- Loads of new features!
Previously in 1.1.2:
- Llamas!
- Introducing the Marketplace: the best way to connect to a universe of content, including community creations!
- Forest mansions, complete with illagers, totem of undying!
- New Skyrim mash-up pack
- Barter with a cartographer for a treasure map and sling your supplies into a shulker box. Frostwalking and mending enchantments will assist you on your journey.
- Creators can now dye beds, smelt ingots, and build with the fancypants new blocks: glazed terracotta and concrete.
- The End, including the Ender Dragon, End Cities, End ships, the new Shulker mob, purpur, chorus plants, and the highly coveted Elytra glider
- New Festive Mash-Up Pack: the first Mash-Up to hit this edition. It includes a festive skin pack, texture pack, and fesitve world
- Double the height! Now you can build 256 blocks high
- Igloos and polar bears for your winter wanderings
- VR support for Oculus Touch Controllers
Version 0.16.0
- We're rolling out the first iteration of Add-Ons, so you can begin to change the way things in your game look and behave. Learn more at minecraft.net/addons where you can try some examples for free.
- One of the most ferocious mobs ever devised..the Wither!
- Slash commands to let you tweak how the game plays - you can give items away, summon mobs, change time of day, and more.
- Lazer-shooting elder guardians!
- Ocean monuments and the trinkets to explore them
Version 0.15.10
- Campfire Tales Skin Pack
- Various bug fixes
Latest Alpha/beta version on this same page:
Minecraft (Latest)
More details at Google Play id: com.mojang.minecraftpe
This Minecraft Mod requires Android 2.3 and up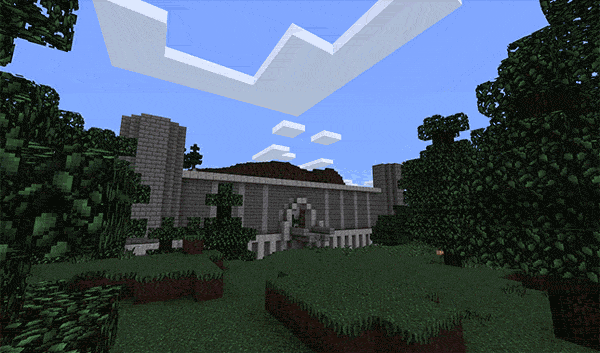 Download latest (final):
•
Minecraft Pocket Edition 1.4.1.0 APK
(full, paid)
•
v1.4.1.0 MOD APK - Unlocked
(premium skins and texture packs Unlocked)
•
Android x86 version
Note: If you're on Android, better use Puffin browser, Firefox browser, or IDM+ dl manager or
Advanced Download Manager PRO
to dwnload from Google Drive without errors and at full speed.
--------------------------------
Download latest (BETA):
•
Minecraft Pocket Edition 1.5.0.1 APK
(full, paid)
•
v1.5.0.1 MOD APK - Unlocked
(premium skins and texture packs Unlocked)
•
Android x86 version