Mojang just released 0.16.2 update for Minecraft Pocket Edition. This update features some bug fixes and new texture and skin packs to all mcpe users. This latest addition will transform Minecraft into a world of medievalism and magic well-suited to the creation of colossal castles, splendid spires and dank dungeons.
What's New in version 0.16.2.2
(updated November 17, 2016)
- Cartoon Texture Pack
Version 0.16.0
- We're rolling out the first iteration of Add-Ons, so you can begin to change the way things in your game look and behave. Learn more at minecraft.net/addons where you can try some examples for free.
- One of the most ferocious mobs ever devised..the Wither!
- Slash commands to let you tweak how the game plays - you can give items away, summon mobs, change time of day, and more.
- Lazer-shooting elder guardians!
- Ocean monuments and the trinkets to explore them
Version 0.15.10
- Campfire Tales Skin Pack
- Various bug fixes
Version 0.15.9
- MINECON Skin Pack
- Various bug fixes
Version 0.15.8
- Fixed the book on the Enchantro skin's back.
- Fixed the textures for the clock, compass, and lily pad in the Plastic and City texture packs.
- Fantasy Texture Pack
Version 0.15.0
- Realms! Play with up to 10 friends cross-platform in worlds that exist anytime, anywhere. Try a free 30-day trial in-app!
- Xbox Live support, including achievements
- Xbox Live Cross Platform Session Browse (Join Your Friends Games)
- Pistons – the final piece of Redstone functionality!
- Jungle temples & zombie villages
Latest Alpha/beta version here:
Minecraft (Latest)
More details at Google Play id: com.mojang.minecraftpe
This Minecraft Mod requires Android 2.3 and up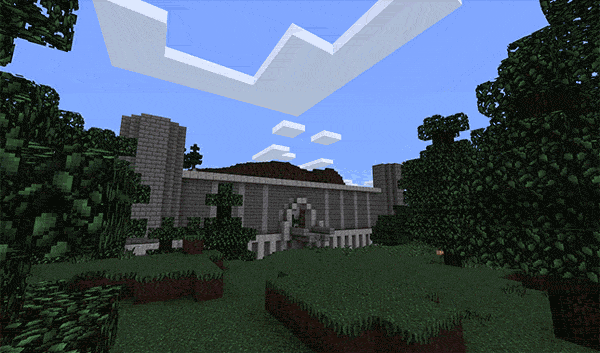 Download:
Minecraft Pocket Edition 0.16.2.2 APK
(full) OR
MOD Unlocked v0.16.1
(premium skins and texture packs)
Latest Betas:
Minecraft PE 0.17.0.1